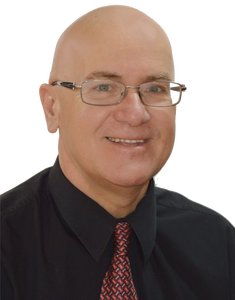 I was born in New Liskeard, surrounded by Northern Ontario's nature. This wonderland of beautiful scenery has always been inspiring and reflects in my art.In grade four, my teacher asked me to stand in front of the class and teach my fellow classmates how to draw a tree; she wanted me to show details, appropriate colouring and accuracy . Every year following that, at my elementary school, I was asked to teach the art portion of the class .
I grew up the 6th child of seven.  My parents were hard working and dedicated to making "a good living" for my siblings and I. I was raised to work in that same manner and although they acknowledged my skills and passion for art, I was taught that it was only a hobby and not something that can provide "a living".
Despite this I became an artist. I chose a career as a Sign Painter, and at 19 I graduated the top of my class at George Brown College. I started my career by hand lettering and painting and eventually transitioned into completing all layouts and artwork digitally. For forty years I continued to grow with the sign industry. Although Sign Painting is the career I chose I continued to pursue my passion for painting and drawing.
My art style has been described as realistic with impressionist tendencies and some aspects of modernity and surrealism. I myself describe my art as "soulful" as it is a part of my soul I share with the world.
Send me an email using the form below.